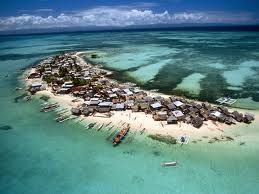 If you want to experience a variety in tourism, then the worthiest place that you should visit next is Philippines where you can have a taste of the Western as well as Eastern culture since it has been dominated by several nations in the past, such as Spanish, Japanese, and Americans. Because of this, Philippines became rich in several structures like churches, towers, museums, and more. (www.philippinetourism.us)
Allow me to share some of my personal views and ideas about Philippines, bearing in mind that I am from this country and raised by Filipino parents. Filipinos are a fun-loving and friendly people. Their hospitality is legendary and at no time it is more in evidence than at festival time. Throughout the islands, there are festivals celebrated every day and foreign guests are always welcome in their homes. Every travel destination is worth a visit. I will try to feature a few of the most frequently visited tourist spots in the Philippines in which I can consider a stunning spots: the capital city of Manila; Boracay Beach (see Boracay hotels); Baguio – the summer capital of the Philippines; Bohol Island; Corregidor Island; Cebu City, (my birth place); and Davao City, (my hometown).
Tourist Spot in the Philippines #1
Boracay Island combines crystal clear waters, sugary beaches that squeak when walked on, and lush hilly landscapes into an idyllic tourist haven, that's guaranteed to fascinate and lull visitors into tranquil harmony with its simplistic beauty.
Visitors commonly refer to Boracay as a breath-taking, unbelievably magical Island. A paradise set in the unspoilt South China Seas.
Tourist Spot #2
Burnham Park in Baguio has 12 cluster areas: the man-made lake with rowboats for hire that folks refer to as the Burnham Lagoon, the Children's Playground, the Skating Rink, the Rose Garden, the Orchidarium, Igorot Garden, Melvin Jones Grandstand, the Athletic Bowl, a Picnic Grove, the Japanese Peace Tower, Pine Trees of the World and Sunshine Park.
(By Jonathan @Baguio Insider)
"Make no little plans for they have no magic to stir men's blood…" – Daniel H. Burnham
Tourist Spot #3
Isla Reta is one of the nice beaches in Talikud Island, which is a part of the bigger island, The Island Garden City of Samal, Mindanao, Philippines. While it only takes a ten-minute boat ride to get to Samal Island from Davao City, where I live, the trip to Talikud Island takes around 30-45 minutes, but it is well worth the trip. Isla Reta's beach is magnificent!
The sand is powdery and light brown to dirty white, and as you near the water, pebbles and bleached broken corals line the beach. The water is cool, invigorating and crystal clear. If you are planning to spend some time there, don't forget your snorkeling gear so you can take a look at the splendid various marine life and growing young corals, white-sand beachfront spot. This is a tropical vacation idea where you can relax your mind and body with nature's paradise.
Tourist Spot #4
Magellan's Cross:
When Magellan traveled from Spain to the Philippines in 1521, he brought with him in a wooden cross. This cross was planted at a place called Sugbu, now Cebu, (my birth place) to symbolize the colonization of the country on behalf of King Philip II of Spain.
To preserve the cross the original has been encased in an outer layer of tindalo wood, mounted on a concrete pedestal, and housed in a tile-roofed kiosk. The roof of the kiosk is adorned with a painting depicting the landing of Magellan in Cebu and the planting of the original cross on the shore.
Sightseeing is one of the activities that you can do here in the Philippines. Each region and each province has something different to offer. Most of the tourist spots are natural scenic scenery and had been nominated to become one of the New Seven Wonders of the World (Filed Under: General Philippines). Some of these destinations include the Chocolate Hills in Bohol, Batad within the municipality of Banaue, which is one of its Barangays. Mayon Volcano in Albay, Subterranean River in Puerto Princesa, and the Tubbataha Reef in Sulu. There are also several ruins that can be found in Cebu (churches as well as watchtowers) and even in the capital of the country, Manila (Fort Santiago).
Batad, which is within the municipality of Banaue is such a heavenly place in the Philippines. Indeed a wonder of the world, for the people have carved their lives teeming with beauty from the landscapes of the earth. The sun smiles gleefully on harvest season, from the "Ifugao Rice Terraces."
Thrill seekers would definitely love this country because of the different activities that can be done here. Snorkelling and scuba diving are just some of the popular outdoor activities since the country is rich in marine treasures. The Philippines was once again named as one of the top 10 dive destinations in the world, this time by Japan's leading diving magazines and given at the recent 17th Marine Diving Fair (MDF) held in Tokyo, the largest diving fair in Asia, the MDF Awards are among the highly-acknowledged commendations for must-visit dive destinations in the world.
Although some parts of the country were being modernized, there are still several places where eco-tourism is the most popular activity. Lush mountains await the nature lovers. Hiking and trekking can be done in the mountains in Romblon, the mysterious Mount Makiling, and the perfect cone-shaped Mount Mayon. (Basic Expat by: Rusty Ferguson)
The Philippines is the only country in the world that welcomes foreigners from all other countries. It is one of the very few you can enter without a visa. You will only need to get one after 21 days if you stay that long, but there are some exceptions: Passport holders of Hong Kong Special Administrative Region (SAR), British National Overseas (BNO) and Macao Special Administrative Region (SAR) passport holders are only allowed up to 7 days stay without a visa. Foreign nationals from Brazil and Israel are allowed up to 59 days only.
Communications and getting around the country is easy as most Filipinos understand and speak English.The Philippines is the fourth largest English speaking country in the world.
(By Dave Crosby and 20 others)
So, what's the delay? Come and visit us!
Consider the PHILIPPINES next time for vacation.
Mabuhay!
Melodia de Guzman
Shotwell Academy