For those who have purchased a Nokia N8 and are wondering if it is worth it to upgrade this is a complete review of Symbian Anna. We are going to go over the top three upgrades.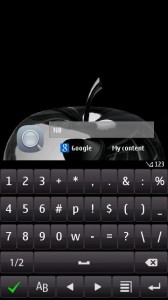 The first issue is the issue that the N8 has is that there is no portrait key board. Symbian Anna has a great portrait keyboard it has the same tactility of the regular keyboard. Another upgrade to the keyboard is there is the ability to have non full screen mode. This becomes very useful when trying to remember the context of a text message you are sending.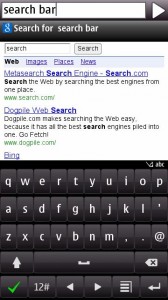 The second upgrade is the Web Browser. The new Symbian Anna web browser is a lot faster and easily search on google and bing.
This is a huge upgrade, because web pages that used to get mutilated by the old browser are now displayed as they should. Also there were big enhancements to speed up Javascript. This means that interactive pages will now be a lot more responsive.
The New Camera Interface is very user friendly and takes the Nokia N8 camera to the next level. Along with the upgraded UI, the main feature added is Continuous Auto-Focus (CAF) while recording videos. This will greatly increase the recording quality of videos.
Overall I would recommend the upgrade for all N8 users. Try it out!