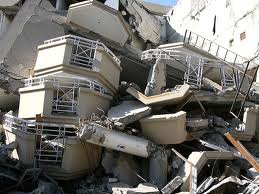 There was an earthquake felt in Toronto today.
Got it bad in Virginia, the epicentre of the earthquake. The shaking lasted for about 30 to 40 seconds in the United States and about 15-20 seconds in Toronto. Waterloo felt the shake too but it only lasted for a few seconds and with a small fraction of the force exhibited further South West. There were plenty of buildings damaged and evacuation in the United States (including the Pentagon and the White House) but no deaths or bodily injuries reported.
This one seemed way stronger than the earthquake we had about a year ago.
Did you feel it?