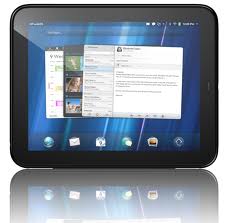 Latest news:
There will be more hp touchpads!
Despite announcing an end to manufacturing webOS hardware, we have decided to produce one last run of TouchPads to meet unfulfilled demand. We don't know exactly when these units will be available or how many we'll get, and we can't promise we'll have enough for everyone. We do know that it will be at least a few weeks before you can purchase.  See more information in the updated FAQs below.
Currently the only places that have the touchpad instock as of 3:44 pm on Tuesday August 30th are:
There is some talk of Futureshop and BestBuy getting their last shipment in Thursday Sept 1st
Try University stores – the University of Toronto book store had them in stock much later than other
Get on the forum on RedFlagDeals – they are talking about stores getting new shipments
32GB hp touchpad for $149 and 16 GB hp touchpad for $99
Good luck!