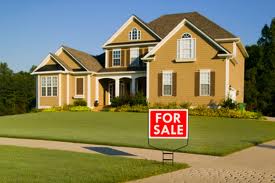 Here is a list of  the Best Canadian Real Estate Books for the Real Estate Investor. If you've been into real estate in Canada for a while, you'll know that most of the real estate reading material is geared towards American investors (with the exception of Don Campbell, who I'm sure you've heard of, and you'll see in the list.) There is a lot to be learned from the US books, but some books include very specific US tax and legal information that can be a waste of time for investors who plan to stick to Canadian real estate investing.
1. Real Estate Investing in Canada: Creating Wealth with the Acre System – Don Campbell. This is without a doubt the best book for the Canadian real estate investor to start with. It's got all the basics and enough to get you started. It is the only real estate specific book that I had read when I bought my first rental property. It's an incredibly entertaining read and it's got enough facts to get you through your first deal.
2. Real Estate Riches – Dolf de Roos. This book is not written specifically for any one country. Dolf talks about his global real estate experience in both commercial and residential properties. The book is both motivational and educating. It's at a higher level than most of the Don Campbell books. Dolf does a great job of explaining the potential that real estate investment holds. It is guaranteed to give you at least a few ideas for how to get the most out of a property or a deal.
3. Rich Dad Poor Dad – Robert Kiyosaki. The purpose of this books is mainly inspiration and motivation. If you haven't already read it, it will change the way you think about getting rich – it will change the way you think about almost everything.. I'd say this book is a must read for any one starting some money-making venture, it puts you on the right track and gets you excited about how close at hand substantial passive income is for you. The book is American, but it doesn't focus too much on US specific tax law. Most of what it teaches on the benefits of holding assets in corporations rather than as an individual, is totally applicable to the Canadian tax system.
4. What Every Real Estate Investor Needs to Know About Cash FlowThis book will teach you a bit more of the technical side of real estate investing. There are 3 key things you will get out of this book: A complete understanding of all your revenue and expenses in real estate investing, a thorough understanding of how to evaluate the true profitability of an investment property and a system for comparing properties to decide where you should put your money to earn the best return.
Have you read any of these books? Leave your comments below with your thoughts on them. Have any other recommendations for Canadian Real Estate Investment Books? Let us know!