January 19 2011
Megaupload has been taken down by FBI, the below workarounds will not work. More info here.
Anonymous has retaliated by taking down the US Department of Justice and Universal Music Websites and "more is coming". More information here.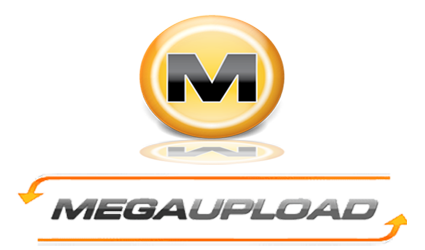 Megaupload.com, the file repository website has been down for some since November 28 at 4:50PM EST for some. Megaupload is one of the largest upload sites on the internet and the source of content for dozens of online video link indexers like Icefilms.info and Ceuvana video.
November 29 1:40PM EST
Some parts of the world are still experiencing DNS problems and Megaupload down times this morning. There has been no official announcement about the service outages from the company.
There's been a lot of chatter about the Megaupload domain being seized by various American governmental units and that it has something to do with this initiative. This doesn't sound correct as the ICE initiative is targeting counterfeit consumer goods and also Megaupload is still available from its domain name in many countries.
Still, there is definitely something strange going on. The domain name server were switched to IPs owned by Google and the server names read n1.badwhoisshutdown.com and n2.badwhoisshutdown.com. This suggests that the domain name server was pointed away from megaupload by the domain name registrar for insufficient or false Who Is information. That is, the information associated with the domain megaupload.net was incorrect or missing. It could just be that the DNS switch is taking a while to propagate but the new domain name server adresses suggests the pointing was dont by a third party. Hopefully everything is ironed out soon. For now, follow the steps below (changing to Google's public DNS) and it should resolve the issue for you no matter your geographic location
If you are running Windows 7 follow these steps to connect to the Google public DNS and fix Megaupload (thanks 360baller):
Start -> Control Panel -> Network and Internet -> Network and Sharing Center -> Change adapter settings -> Find the connection for which you are using (eg. Ethernet, Wireless) and right click it -> Select properties -> Might be prompted to type your admin password -> Select the Networking tab -> Internet Protocol Version 4 (TCP/IPv4) or Internet Protocol Version 6 (TCP/IPv6) -> Properties -> Click Advanced and select the DNS tab
Enter preferred:8.8.4.4 --- alternative:8.8.8.8
Megaupload Fix for XP (thanks Alpro101):
control panel ->network connections ->local area connection>properties ->click internet protocol then click properties then enter this dns:
preferred: 208.67.222.222 --- alternate: 208.67.220.220 (open DNS)
or
preferred: 8.8.4.4 --- alternate: 8.8.8.8 (Google Public DNS)

Megaupload fix for Mac OS:
System Prefrences -> Network -> Advanced (close to bottom right of the window) -> DNS
Enter 8.8.4.4 and 8.8.8.8 in the left column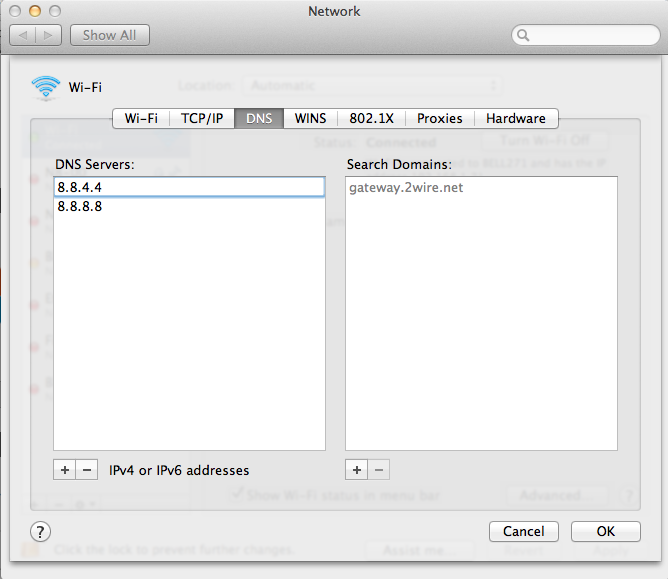 November 28 7:50PM EST
So the quickfix below will only get you as far as the download countdown screen as download link will try to reference it's domain name. To get around this you have to add megavideo.com to your etc hosts file and point it to any of 174.140.154.20, 174.140.154.21, 174.140.154.22, 174.140.154.23, 174.140.154.24
November 28 6:40PM EST
This looks to be a localized domain name server problem as the site is accesible on American proxies. If you're outside of the US you can still visit the site by going directly to it's IP 174.140.154.12 although the site is delivering extremely high latency and connection timeouts when it tries to load resources. Again, if you are outside of the United States go directly to the site's ip or use an American proxy to access your urls. You can also point the site to any of these ip's 174.140.154.20, 174.140.154.21, 174.140.154.22, 174.140.154.23, 174.140.154.24 in your etc hosts it should work fine.
A quick fix if you have the string link to the file you'd like, for instance:
http://megaupload.com/?d=1P8RZQC1
You can simply append all URL after the root domain (megaupload.com) to the ip adress to access the file. Like this:
http://174.140.154.21/?d=1P8RZQC1
It looks like it's sister site, Megavideo, is unaffected.