December 16 2014
Icefilms has been down across the globe since early this evening. When you navigate to the site you're greated with only a jpeg being served directly from amazon s3. The site is probably down for server maintenance but the lack of communication is a bit bit worrying. We'll update you as we get more info.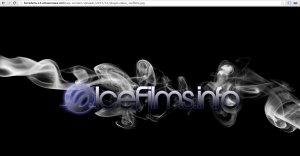 February 27 2012
Icefilms has almost completely switched over to Rapidshare links; 2shared was giving outrageously long wait times before downloading files and most of the other filelockers have either disabled public file links or closed up shop. Unfortunately, adopting Rapidshare has been a bit of a pain for users. The Ice XBMC plugin doesn't really work with it, the Ice quick stream often freezes or has trouble connecting, and linked files are taken down quickly.
Most recently, users downloading Rapidshare files on a free account seem to have been limited to downloading only 2mb of any given file. It looks like the download will actually continue if you leave it be for a while, or try refreshing the Rapidshare download page but it continues at severely depressed speeds (<30kb/s). You can get the links to work by using Grandleech to generate a new file link and download it from there (thanks for figuring it out/sharing THE GRACKLE).
Ice quick stream has been updated to version 4.6 which syncs it perfectly with Rapidshare but only if you are a premium user. Rapidshare's 2mb limit is imposed on the file locker's end and so theres no easy way around it with the IQS embedded player. You have to disable IQS and download the linked files for now or pay for a Rapidshare premium subscription.
January 24 2012
It looks like the downtime today was not due to a DDoS attack but to make changes to the database for the allowance of Rapidshare files. Update your IQS script to version 4.5 to make it compatible with these new links! Most of the smaller files, like standard definition TV shows, will now be hosted on Rapidshare but larger files, movies and HD shows, will probably still have to come from 2shared.
Since the loss of Megaupload, XBMC/Apple TV users have had very limited access to the Icefilms video archive. This move to Rapidshare will mean a temporary outage for XBMC users until the plugin is configured for the new file source, and a new version is released. This is unless you have a premium account with Rapidshare, in which case Ice on XBMC should work fine.
Ice isn't completely in the clear yet. Many of these repositories are getting rid of public links for files or shutting down completely in the United States. In any case, the Icefilms team are a dynamic group of developers and they're doing a great job insuring service during these trying times.
In the meantime we are compiling a list of sites to tide us over if there is ever another Icefilms.info outage. You can check them out at Icefilms Alternatives. Leave a comment on the article if you know of any useful sites and your entry will be added to the list.
January 19 2012
Megaupload has been taken down by FBI, the below workarounds will not work. More info here.
Anonymous has retaliated by taking down the US Department of Justice and Universal Music Websites and "more is coming". More information here.
This obviously means that any Megaupload sources (which makes up the vast majority of the Icefilms library) will not be accesible. We must therefore wait until either Megaupload is put back online, or Icefilms adopts other file repositories for their sources.
January 17 2012
12:57AM EST
Bad Gateway Error
Right now, whenever you click on icefilms source, it will give you an alert indicating a 502 error Bad Gateway occurred. At the same time, we're getting frequent Cloudflare warning indicating that the site is under attack. This gateway error looks to be a symptom of the DDoS attack (as it is indicative of the site not being able to comunicate with it's database which has been historically the direct effect of DDoS attacks) and therefore will most likely be corrected soon.
We still have a few complications having to do with Megaupload.
Downloading Megaupload Files
If you're downloading directly from a Megaupload link (and playing them in VLC) when source links are clicked, it takes you to the usual download/countdown page but the file that you receive is the annoying megaupload video. To get around this, instead of clicking the link, just copy the link, paste it in your browser's url bar and submit it. That way Megaupload doesn't know Icefilms referred you (Megaupload seems to have it out for Ice right now) and you can download the file you actually intended to.
Ice Quick Streaming Megaupload files
As long as you update to IQS version 4.4 if should work fine. Sometimes, in Chrome especially, the window that pops up after you click a source is blank and the url reads about:blank. If this happens, just close the blank window and try the link a few more times. It should eventually give you the IQS player. If that still doesnt work, manually delete the plugin/Grease Monkey files and re-install them.
Missing Links
Though admin are doing a great job to try to populate older archive entries with sources we still have a lot of Mega Upload files disappearing from the database. Incase you haven't been on Icefilms for a while, Megaupload has been giving Ice users and admin a hard time by redirecting Icestream users to Megaupload and downloaders to the annoying Mega Song. We first thought this was Icefilms pruning links to try to reduced dependance on Megaupload, but it turns out that it's because Megaupload is deleting the links. Now that Megaupload is getting more and more mainstream, thanks to the Mega Song and the resulting Universal Youtube scandal, and now they're trying to get rid of their image as a pirate bastion. They are therefore trying to distance themselves as much as possible from Icefilms (a site that highlight's their copyrighted material) and purge their most public copyright infringements from their database.
January 13 2012
10:22PM

We're getting ye olde orange bar cloudflare downtime message on the front page of icefilms meaning another DDoS attack is underway. Often you can simply click the retry the live version link on the orange banner and it will bring the working site back but it's not working right now which probably means the attack is quite heavy. If you click on the video links on the cached version (the one with the orange bar,) cloudflare warnings appear where sources should be.
Anyways, downtimes for attacks like this with the new(ish) cloudflare system in place usually last around 10 minutes to 1 hour.In general, if you see a cloudflare bar, press the retry the live version link and it'll often bring you to the live site.
XBMC Plugins
For the original Icefilms.info plugin, there is a known issue with latest repo on Apple TV 2. The 1.0.21 release often doesn't work on it, although the plugin works fine on Windows XBMC installations.
For IceLibrary, same issues with the ATV2 but you can download a patched version here. We can't confirm if this works yet as all the FSB contributors are away from their XBMC devices, but we'll let you know as soon as we can.
December 17 2011
4:20PM EST
Icefilms went down briefly in the last hour so that admins could make some changes to the site. It looks like the increasing hostility of Megaupload on Icefilms has resulted in Icefilms pruning the Megaupload links and updating their sources to point the same files on the upload locker 2shared. This is also due to a spree of takedown requests from copyright holders on Megaupload files. The transition is a bit bumpy and we're getting MySQL errors often. This will get XBMC working again but the website changes may take a little while to get working.
3:30PM EST
Icefilms gods have released the IQS version 4.3 which successfully gets around the new roadblocks that MegaUpload had thrown up today. Download the latest version of IQS from the Icefilms.info front page and it should get streaming working perfectly. Thanks admin!
Some may find that a few sources still re-direct to the blank 'about' page when opened. Don't worry, the new update works, just try closing and re-clicking on the source a few times and it start to stream. If that doesn't work, and you're using Chrome try manually deleting the extension and re-downloading it. In Fire Fox re-install grease monkey as well as the Icefilms plugin.
4:50PM EST
It appears that the IQS has again been shunted by Megaupload and is therefore not working. It will re-direct IQS users to the Megavideo flash streaming service or give you a blank screen if a flash version doesn't exist.
There is a fix but it's a bit invasive, you can check it out below. Personally, I would just disable the Ice Quick Stream extension in chrome preferences or Greasemonkey on Firefox, download the linked file and watch in VLC.
Anyways here is the Icefilms IQS fix for (Mac+PC)*(Firefox+Chrome).
To fix IQS for Chrome:
Go to the extensions folder for Chrome
On a Mac - /Users/username/Library/Application Support/Google/Chrome/Default/Extensions
Windows 7 - C:\Users\username\AppData\Local\Google\Chrome\User Data\Default\Extensions
On Windows XP - C:\Documents and Settings\YourUserName\Local Settings\Application Data\Google\Chrome\User Data\Default
Launch your settings and find the ID of the plugin
Find that folder in the extensions and then navigate to 4.1_0
Open the script.js with any text editor
Replace all instances of 'icequickstream' with any thing you want (ie 'suckitmegaupload')
Save the script.js file and restart Chrome. IQS should work fine.
To fix IQS for Firefox In windows: (Thanks vandamsel )
Open Tools -> Greasemonkey -> Manage User Scripts
Click the 'Options' button next to the Ice Quick Stream plugin
Click 'Edit this user script' at the bottom right
It should prompt you to choose a text editor
Press ctrl+H in notepad to open the 'Replace' Dialogue
In "Find What" put icequickstream
In "Replace With" put anything you like (ie suckitmegaupload)
Finally click 'Replace All'
To fix IQS for Firefox on a Mac:
Open Tools -> Greasemonkey -> Manage User Scripts
Click 'Preferences' beside the Ice Quick Stream plugin
Press 'Edit This User Script' at the bottom of the window
It will prompt you to open a text editor, choose Text Edit (or whatever you're into)
Press command+F, select the replace check box
In the top textbar (the one with the magnifying glass) put icequickstream
In the replace bar put anything you want (ie suckitmegaupload)
Finally click 'All'
Save it and close notepad.
Restart Firefox and it should work.
December 13 2011
11:59PM EST
The Ice Quick Stream feed is working fine now if you've updated to version 4.2 but now you can't download videos through the Icefilms links. When source links are clicked, it takes you to the usual download/countdown page but the file that you receive is the annoying megaupload video. To get around this, instead of clicking the link, just copy the link, paste it in your browser's url bar and submit it. That way Megaupload doesn't know Icefilms referred you (Megaupload seems to have it out for Ice right now) and you can download the file you actually intended to.
1:35AM EST
If you've disabled you IQS plugin, it's now safe to re-enable it. The new IQS update (4.2) should resolve most of the Megaupload re-direct issues experienced over the last couple of days. Thanks for your hard work admin!
It looks like Megaupload now has a close eye on what Icefilms.info is doing. The Ice Quick stream divx player allows users to bypass annoying Megaupload advertising and so now they are trying to disallow or redirect the third party access to it's files.
It first tried to re-direct users to the Megaupload viral ad every time they were re-directed from Icefilms. The capable Icefilms community quickly figured out how to get around this by deleting the appended items from the landing url and re-submitting it to get IQS up and running again.
In response, Megaupload was changed to detects if IQS is trying to access it's content and defers users to it's own streaming video client MegaVideo. This is also blocking people from using the XBMC Icefilms plugin, as it too allows Ice users to dodge Megaupload's adverts. Thankfully the issues have been resolved for now.
December 12 2011
It seems that Megaupload is still making changes on their site resulting in IQS errors. Many mac users using the Ice quick stream are noticing a Megaupload window opens up (which is what it should do), then it turns into the IQS player for a split second (which it sort of should do) and then it re-directs to the Megavideo flash version of the file. If the file doesn't exist as a flash version then users are simply presented with a blank white pop-op screen.
If you don't want to bother with all that, disable the Ice quick stream extension/plugin, download the file using the megaupload link and watch it with VLC. We can promise you that the techs are doing all that thee can to try to keep up with Megaupload's slippery front end and a fix should be ready for IQS soon.
December 11 2011
Icefilms isn't actually down but the Ice Quick Stream (the plugin that lets you stream files directly from icefilms) as well as the direct links are doing something funny. If you have updated to 4.1 then it looks like some of the video's are being replace by Megaupload ad content. This also occurs when you disable the IQS plugin and click the 'proceed to:' Megaupload link. After the download timer finishes, the screen turns grey and directs you to the megaupload ad.
It looks like Megaupload isn't too happy with Icefilms as it allows users to access uploaded content while bypassing advertising. As a result, Megaupload is appending a string that begins with '&w=' to the end of any request and referrals from Icefilms that redirects to their viral advert.
To fix this, turn off the IQS greasemonkey or the chrome plugin for the time being. When you visit the megaupload link, delete the '&w=xxx&h=xxx' at the end of the link. So the icefilms links for the files may be redirected to:
http://www.megaupload.com/?d=IWF22FB1&w=631&h=392
In this case, get rid of the "&w=631&h=392" and resubmit the url:
http://www.megaupload.com/?d=IWF22FB1
The Regular Download button should work fine now after the 60 second count-down. You can download the linked file or re-enable IQS and resubmit the amended url to stream it using Ice Divx. Thanks to Wampire for figuring this out.
All these problems stem from changes made by mega upload on their site. The did a pretty large overhaul a couple of days ago and so the Icefilms IQS plugin had to be adjusted so that it could interact properly with the new structure. The new site is also responsible for the increase from 45 to 60 second wait time to access movies and for chronic falures in the XBMC plugins.
If your having trouble with your XBMC plugin, you have to update to the x.18 repo.
Also, you can now access the icefilms archive from your Android phone on the Ice Stream Icefilms Android App.
December 9 2011
So it looks like people were concerned that Icefilms.info was down late last night and early this morning because the Ice quick stream features wouldn't load correctly. The same problem was being observed by users of the XBMC ice plugins. The root of the problem was that Megaupload changed their download pages late last night and so the scripts that Icefilms employed to access the video files through IQS were not working properly. You were still able to download and watch the video using the Icefilms link though, it was only a problem with the player.
Anyways, the admins/techs at Icefilms have addressed this problem and promptly put out an IQS 4.1 update. This should resolve all the issues for computer users.
December 6 2011
2:21AM EST
Icefilms is under attack again tonight. We are getting cloudflare errors when we access the site. The fact that it can't find a cached version means that the attack has continued for quite some time.
The issue should be resolved within the next few minutes or so as Icefilms has moved over to a more dynamic cloud infrastructure that allows for lightning returns to service. That is assuming the attackers did not take down the cloud (they probably didn't although they have before) in which case delays may last longer.
November 28 2011
6:50PM EST
So we should qualify this by saying that Icefilms is not down but Megavideo, the site which hosts almost all of Icefilms.info's video links, is inaccessible due to hardware or legal issues. So this will of course mess up the IQS play, disable direct download to happen in it's stead or access to the icefilms library from XBMC plugins.
It looks like a localized DNS problem, to fix it kindly refer to Megaupload down
You can use the same DNS entries on the XBMC system to get it working!
November 20 2011
12:23AM EST
Icefilms has been under a DDoS attack since about 11:40pm today. It has resulted in incredibly slow load times and, in some browsers like safari, timeouts. XBMC plugins may experience connection errors from timeouts and most international proxies will time out as well.
November 17 2011
11:47PM
Icefilms is down tonight, presumably from another DDoS attack. Lately Icefilms.info has been very resilient in fending off the attacks but right now we only get a cloudflare error. The lack of connection problems over the last couple of weeks is owed to the adoption of Cloudflare by Icefilms. Cloudflare is a DNS service that helps differentiate bots from real users upon request of the page, and displays a cached copy of the site if it is taken down. This system, as we can tell is not perfect. If the site is offline (or DDoSed in the case of Icefilms) for long enough, the cache will expire and you will be left with a stand in 502 message. So, this must be one hell of an attack.
November 7 2011
11:11PM EST
The attack has been stepped up and more traffic is coming to icefilms at the moment causing slow load times or timeouts. If you you get an error, try refreshing and chances are it will go away, you just have to wait until there are some resources available to handle your request.
9:49PM EST
Icefilms is under attack right now which is causing slower load times on all pages. It may yet start refusing connections to the site or MySQL databases but for right now we just have to endure slow loading links.
Many of you have been asking for the party responsible for the DoS attacks and to be honest, we don't know. The administrators are being very tight lipped about the identity of the attackers for security reasons. What we do know is that this is a large scale distributed denial of service attack that has been launched on Ice, one from a huge number of sources. This means that either the attackers have access to a botnet (rented or owned) and are using the sleeper machines to bombard Icefilms servers or they own a huge network of machines.
So we can guess that the attackers are either copyright holders (or third parties acting on their interests) and a rival site. The copyright holders certainly have access to a vast amount of computational power or they can easily hire intelectual property defence firms to use brute force as a cease and desist mechanism rather the usual legal channels.
There have been a few instances in the past where rival video groups have launched DoS attacks and successfully taken down the site but those were mostly isolated events. Still, larger for profit video link indexers are very lucrative and some of the larger sites could certainly afford to rent botnet access as well as posses the rolodex to locate one.
November 3 2011
9:45PM EST
The site is experiencing another DoS attack tonight, as well as cyclically high actual traffic, causing irregularly long load times when you try to access any of the individual videos. Though the links do load eventually and IQS streams perfectly once that happens, the long load times will probably cause a timeout on the XBMC plugins. It also seems to cause some of the later versions of the Safari browser to hang after loading the header.
November 2 2011
11:50PM
Another round DoS attacks have taken down the site once more tonight. Admins are working to have it fixed, the resolution time is usually less that 2 hours.
November 1 2011
10:45PM EST
Night time DoS attacks coupled with increased traffic have put too much strain on the server to allow new MySQL queries. We are getting that all too familiar dragons prompt (meaning the database is unavailable) as well as slow load speeds. If you refresh once or twice there is a chance you may access your shows. XBMC plugin and use of the site on proxies will not be available for the next little while.
2:26PM EST
Still experiencing the occasional hiccup in connection time but mostly Icefilms is running very smoothly despite continued attacks. Thanks for the hard work techs and admin!
12:00PM EST
Looks like the DOS attacks have recommenced as we are getting slow load times, slow pings and also packet loss from pinging. You will still be able to access the site for now but it may be slow and the XBMC plugins may time out. Use chrome or Firefox to reduce the probability of the connection hanging and timing out.
October 31 2011
10:07PM EST
Looks like the attack has started up again, the server is under stress once more and has eclipsed the server from accepting new connections.
6:00PM EST
Looks like admins/techs worked their magic and things seem to be running smoothly for now!
5:25PM EST
This is probably one of most intense and lengthy attacks on icefilms since they moved to a dedicated server. The site is accessible now only sometimes in chrome and firefox but it will often give a timeout error. All Icefilms dependant services (XBMC plugins) are not going to work during the outage. Admins are working to resolve this now but considering the scale of the attack the site could be giving patchy service for the rest of the night.
2:20PM EST
Icefilms is still under a very heavy DoS attack that is choking accessibility to the site. The site will eventually load (much quicker in Chrome browsers as it will timeout individual resources more quickly) in most browsers but it will take quite a while. IQS seems to be working fine but the script does take quite a while to load.
XBMC plugins will be giving script errors from the connection timing out. If you are browsing through a proxy, proxies that don't give access to timeout length will fail to connect.
In summary: use chrome, have patients, XBMC icefilms plugin will be gitchy at best for the next little while and you can't use a proxy (maybe go for a VPN or Tor if your trying to get around a regional block.)
October 30 2011
9:20PM EST
Icefilms is not technically down right now though connection will, depending on your browser's timeout length, will either just take a veryyy long time to load or the connection will timeout. The server is getting too many requests to handle (because of cyclical traffic increase and probably DoS attack) so you only have a chance of getting a connection.
You may get some time-outs on the traditional XBMC plugin. IQS seems to be working fine after the MU link is loaded from the database.
(Slow site lasted from 8:40PM-9:20AM on October 31, site should be working fine now)
October 28 2011
12:09AM EST
Icefilms is down late tonight from another DoS attack. There were some reports that Icefilms was still up for some geographic areas during it's last long outage on the 25th but this time its out across the world. We're getting timeout errors on British, French, German, American and Australian proxies when trying to access the site. Outages at this time usually last about 1-2.5 hours.
October 25 2011
8:41AM EST
Icefilms did come back up last night at around 12:09PM but went back down again this morning a few minutes ago. We're getting pretty worries at this point because both the frequency of the downtimes and the length of the outage times have increased quite a bit. There may be more parties getting in on the attacks or the attackers have stepped up their game.
Either way, outages during the day often are resolved quite quickly (5-25minutes).
October 24 2011
9:54PM EST
Back down again tonight, with connection not found error. Again, DoS attacks and high volume for primetime TV shows. Resolution average is historically between 20 minutes and 2 hours.
12:24PM EST
Having another failure to connect error today on Icefilms. It's a strange time for the site to be down so we're a little worried that the DoS attacks have increased in frequency and intensity. I tused to be that the database would crash but now it seems that the attacks are powerful enough to block any new requests.
Anyways, the mean resolution time seems to be about 2 hours when Icefilms has been rendered un-connectable by attackers.
October 23 2011
9:29PM EST
You can now connect to the icefilms.info but their link database has crashed and won't accept any new querys (jtable session error.) Should be up and running any minute now. Thanks Ice staff!
8:36PM EST
Icefilms is unconnectable tonight, presumably because of the couple of high demand and DoS attacks. When the site goes down completely the resolution time observed recently is between 10 minutes and 2 hours.
October 18 2011
11:36PM EST
We're seeing MySQL connection problems again at Icefilms and we're getting the dragon prompt once more. Going from historical record, it will take between 5 and 25 minutes to resolve the issue. In the mean time, all associated XBMC plugins will not work. Here's to hoping the DoS attacks stop sometime soon…
October 17 2011
9:08PM EST
Yep attack and increased primetime traffic have limited server resources and choked the ability for the site to make new queries to it's database. IE there be dragons. The site hasn't been forced offline yet so this leads us to think that it should blow over pretty soon (just going by historical record.)
8:59PM EST
Icefilms is not quite down yet but it looks like it's under attack. The video links are taking much longer than ussual to load and the IQS player is timing out. If you're patient, you can still access the video links and download the files directly from mega upload. You may have to temporarily disable the Greasemonkey/IQS script in the meantime though.
October 16 2011
10:20PM EST
Icefilms is under attack again. Quite suddenly Icefilms.info is unresponsive giving a failed to connect error. This seems like a heavy attack as they've either had to take shut down apache to modify server settings and stave off the attack OR the CPU simply is too bogged down to handle any more requests. Either way, Icefilms staff seem to be more efficient at minimizing the downtimes that result from the DoS attacks so we'll probably have access to our favourite videos before midnight tonight!
October 14 2011
10:36PM
Looks like I was wrong, the attack has intensified forcing Icefilms to be unresponsive.
8:22PM EST
Frontpage is not displaying any additions to the video library. The link database is still accessible if you use the search function. XBMC service should not be interrupted and, because it doesn't look like the server is too stressed, the site should be completely operational in less than 20 minutes.
October 13 2011
10:06PM EST
Heavy traffic and DDoS attacks have overloaded the server resources and the database now has a huuuuge queue. So this means that you may get a SQL error (or the dragon image) but if you refresh you'll probably find your source. Again, in these situations, IQS may run slowly because its on the same server so just download and watch in VLC.
12:25AM EST
Alright, looks like it's mostly blown over now (phew!) Though the videos are not populating on the main site, you can access them through searching directly. IQS may run slowly so your best to deactivate the GM script and just download and watch in VLC.
12:10AM EST
We're having trouble getting to the icefilms databases again. The error message that we're getting when we access the shows (jos_sessions table crashed) is reminiscent of the ones we were getting when Icefilms was changing hosts in August. It's probably unrelated and just another crashed database due to more (and of higher magnitude) DoS attacks. Hope things are resolved quickly.
October 10 2011
4:58PM EST
Icefilms is unreachable for right now probably because of another (you guessed it) hostile denial of service attack. It probably won't last for too long (3-10 minutes) and it may happen a few more times throughout the day (just going from historical record.)
Apparently there is an unknown small script error with the Icefilms XMBC plugin that has still yet to be dealt with. There is a new repo out and force refreshing to it has worked for some, but many are still complaining that the movies won't load after the timer completes.
October 8 2011
3:00PM EST
Icefilms seems like it's under attack again today (and late last night.) The site seems to be going down for minutes at a time all day before being quickly restored. Also there have been a number of reports XBMC plugins not working. If you're using the classic Icefilms XBMC plugin then things should be running okay until the site hickups. If you're using IceLibrary, same deal but make sure you don't set your refresh rate to high or else you're ip will be at risk of banning (they rightfully don't want you constantly scraping the Icefilms site!)
Sooo for now just stick to the download and watch method of getting the video files because a service interruption will probably cause IQS to freeze up and you'll have to wait a little while to access your movie file again.
October 5 2011
1:41AM EST
Icefilms is down again tonight but without any dragons. This time, the DoS attack (which is confirmed to be the reason why the site is broken again) looks particularly sever as we cannot connect to the Icefilms server at all. We've contacted Icefilms staff asking for details and we'll let you know the response.
September 28 2011
10:02PM EST
We've got dragons again tonight on the Icefilms. Looks like the server upgrades didn't quite do the trick or, more likely, the attacks have been stepped up.
September 27 2011
12:00 AM EST
Back up and running fine. Thanks admin!
10:30 PM EST
None of the download links are showing at the moment – you will likely see the error "Database Error: Unable to connect to the database:Could not connect to MySQL".
September 25 2011
9:05PM EST
The attack has either re-commenced, they've stepped up intensity or the prime-time traffic bump has put the server over the "edge" again. We're again unable to access the movie links from the database, wait a little while (or try the alternative sites) and this should be fixed up.
There is some good news, the dedicated server that Icefilms.info is hosted on is getting CPU upgrade tomorrow at 5:00PM EST. This should give the database a bit more breathing room during DoS attacks and hopefully putting an end to the frequent downtimes that Icefilms has been experiencing.
5:53PM EST
Looks like things are mostly working again at Icefilms thanks to staff efforts. It may give the odd dragon message for the next little while but clearing the cache and refreshing the page should fix that up. The front page may also drop the new link list every so often tonight (as we guess the DoS attacks will probably continue for a while longer). If that happens just use the search feature to find the videos you're looking for.
5:32PM EST
Icefilms.info is still under attack but at this point you should be able to access the videos you're looking for by searching for them. If you get the "Here be dragons" error when you visit the video page DO NOT pound F5 (refresh), it'll only make things worse. Instead, wait a minute or so and then try refreshing then.
5:05PM EST
Icefilms is being DoS'ed again today causing their link database to become inaccessible. You will probably see the error message "Yer off the edge of the map. Here be dragons." when you try to access any video link. This just means their database is under receiving too many requests to let you access it. Admins are working to sort this out now. Refreshing the link won't work right now, it will probably only make it harder for staff to get it running again. Leaving the site for an hour or so would really be helpful for the techs to get Icefilms.info working again.
This also means that XBMC plugins will not work for the time being.
September 22 2011
11:25PM EST
Icefilms is still under attack but the link database is now accessible. Newly added links may not show up on the main page but if you use the search feature to find the show/movie your looking for the sources will load. If it doesnt work, try disabling the Grease Monkey script.
9:28PM EST
We've heard from a reputable source that someone is running a DDoS attack, putting even more pressure on the the server's resources. Admins are working on fixing it right now.
Though the databases are under pressure it seems that you can still get through to them after refreshing a few times. Icefilms will probably be up and down for the next little, try refreshing a few times if the sources don't show up at first.
9:06PM EST
Icefilms.info is having some more trouble with their databases tonight. When you try to access any of the video links, none of the sources display. Instead we get that all too familiar "Yer off the edge of the map.Here be dragons." error message indicating an MySQL error. This is probably due to heavy server load with all the season premiers coming out tonight.
September 21 2011
8:42PM EST
Looks like everything is back under control; smooth sailing from here. Thanks admin for your hard work!
8:10PM EST
Icefilms seems to be suffering more DoS attacks as the main page is not providing access to new links again tonight. This is the third night in a row that this has happened but the issue is usually resolved pretty swiftly.
You can still access your shows and movies through the Icefilms.info search feature (if you know what you're looking for). Just use the Icefilms Search to look for the show (or movie) you want, and navigate to the episode page. If you get a database error, just press refresh and the links should pop up eventually.
September 19 2011
10:22PM
The icefilms database is down for right now. When you access the website none of the shows populate and when trying to access a show, movie or episode directly we get an error message saying "Yer off the edge of the map. Here be dragons."
There have been small intermittent issues with streaming specific files through Ice Quick Stream all day today. We know there are heavy loads on the databases because we will sometimes get a "too many connections" error message when trying to access the forum. For this reason, and the fact you can still connect to the site, we believe that this is probably not a ddos attack, but simply to heavy of a load on the Icefilms.info DB's thats causing this service outage. The good news is that it should be back up as soon as traffic dies down.
September 12 2011
9:05PM EST
Icefilms was not working for a little while earlier this afternoon due again to the ongoing DDOS attacks on the site. The site and forum are back up and running with tonight's lineup available on the mainpage. If you still can't access the site, clear your cache and browser cookies before trying to connect.
There have been a few reports a video freezing when using IQS (Icefilms quick stream). It should be running well at this point, if you're using Chrome try removing the Icefilms greasemonkey script and re-installing it. You can try the same thing in firefox, if that doesn't work then try removing the greasemonkey add-on entirely and then re-installing the IQS greasemonkey script. If all else fails, download the file and watch in vlc.
Some of you were asking about the vds.icefilms.info site, and why it isn't still available. This site was just meant as a transitionary server when Icefilms was so rudely booted off of Go-Daddy. Now that Ice has settled into their new dedicated server there is no real need for it.
There has been another Icefilms XBMC addon called IceLibrary released by XBMC forums' Batch. It allows you to import the icefilms video links into your XBMC library by scraping the Icefilms site. This is still in beta stages so its installation is a bit more invasive then your typical addon. You can find more info here.
September 8 2011
Icefilms staff have confirmed that Iceflms.info was the target of a large scale attack lasting a few days causing the recent downtimes. Staff have implemented new countermeasures and the site should be running smoothly from now on.
September 5 20119:42PM EST
Apparently all this downtime has been caused by DOS attacks and not simply by too much traffic from primetime tv watchers. Admins have not said who is/are responsible for the attacks but I would guess it's a rival video linking site who is not happy with the drop-off in traffic since icefilms.info got it's new dedicated servers last week. Either that or some Anti-Sec guys who were after Icefilms.info before getting kicked off of Go-Daddy.
9:37PM EST
Everything seems like it's back up and running fine, again we're just dealing with server load problems. If you're still not able to access the site, clear your browser's cache and cookies and reload the page. Cheers, and thanks again Icefilms admin!
9:18PM
We're still getting a ping from icefilms and, if you wait long enough, it will eventually populate a screen with an icefilms template without any real links. Again, this is probably just stupid high primetime cpu overload and it should clear up soon.
9:05PM
Icefilms is having connection issues again tonight, another heavy problem it seems. We no longer have the vds.icefilms.info backup server to access the video links so hold tight and it should be back up within the hour.
September 4 2011
1:10AM
The forum is back up and running and all systems are go. Thanks again admin!
11:49PM
So there was a bit of a server load problem tonight, too many people tried to get their True Blood/ Entourage / Breaking Bad fix at one time. The mainsite quickly rebounded after the initial rush but the forum still seems to be down. The temp forums are still available here but they're sparsely populated.
The vds.icefilms.info is no longer working so there is no backup server to turn to if ice goes down again. We may see another short down times on peak tv watching days/hours but otherwise it should be smooth sailing for Icefilms.info.
August 31 2011
2:34AM
Back up and running! Again we may see a short service outage now and then as bugs are still being ironed out, but you shouldn't be without icefilms for more than an hour or so. Thanks again admin!
1:53AM EST
We're still having a bit of trouble accessing the links database on icefilms.info. The icefilms quick stream is also broken as it looks like the icedivx converted portal is also experiencing some issues. Their backup server vds.icefilms.info also seems to be broken for the time being and direct ip access fails too. Sorry guys, we just have to sit tight. At least this looks like just another rolling outage, there are almost always bugs when you move an entire website with a database of that size from virtual to dedicated hosting. It should be back up within the day. Good luck Admins!
August 30 2011
6:20PM EST
Look like it will be smooth sailing from here fore icefilms.info! There haven't been any service interruptions since the the night of the 28th. Thanks again to icefilms admin for all the hard work!
The forums are still down for now. You can access the offsite stand-in forum at http://icefilms.freeforums.org/.
August 29 2011:
1:25AM EST
Icefilms.info is back up and running! Service may be intermittent for the next little bit as the techs and admins put the final touches on the site. If you get to the site get an error try deleting cookies and refreshing. If that doesn't work dont panic, it will probably be back in a few minutes. You can always use the refrences below if down for more than a little while. Thanks again Icefilms admin for all your hard work!
August 28 2011:
8:50PM EST
And Icefilms.info is back up and running on their sexy new dedicated servers!
Whats really impressive is that they have also updated all the links that would have been posted while they were dow. We'd like to thank the admin and everyone else who worked so hard to re-instate the service! Long live Ice!
You can access their backups servers here and at http://vds.icefilms.info until they resolve the issues with the new dedicated host. These are unfortunately now 10-11 day old backups but still great for movies.
If you have an Apple TV that you use to stream icefilms, you can still access it from the vds server. It can be done one of two ways, we have a guide for that here: Icefilms Down Apple TV Fix. Big thanks to Wesada and Blackgod88 from the XBMC forums for amending the script.
8:44PM EST
It seems like the site has had a bit of a hiccup, none of the lists are showing at the moment. We're sure this will pass quickly.
5:20PM EST
And Icefilms.info is back!
After a seven day service outage the the best video link repository on the internet is working again.
August 27 2011:5:32PM EST
Nothing really new to report; today we're experiencing the same issue with the Joomla database error. Don't worry guys, there is light at the end of the tunnel. One of the Icefilms staff members posted this yesterday in the comments:
Hi I am an Icefilms.info Staff memeber and i'd like to thank you for posting this and helping us out while we are in downtime. The problem is being adressed by our team of trained lemurs, but no ETA as of yet .
Sorry for the downtime, let's get this thing back up and running : )
-Ma3lstr0m
We're with you completely! So sit tight guys and check out the resources below in the mean time.
The Ice Quick stream feature now works thanks to some members on the Icefilms freeforums. It's available at http://userscripts.org/scripts/review/111125. It accesses the vds.icefilms.info link list so it will stream properly!
For those of you who are using the vds.icefilms.info and are having trouble searching, conduct the search and click on the entry like you normally would. This will bring you to the show/movies/categories page on the icefilms.info domain that will not work. Simply change the "http://icefilms.info" to "http://vds.icefilms.info" and resubmit the url to the browser. IE http://www.icefilms.info/ip.php?v=133244& becomes http://vds.icefilms.info/ip.php?v=133244&. That should get you to where you're looking to go!
Cheers!
August 25 2011:
Still the same problem to report today on the mainsite, with a Joomla jos-sessions table issue. Admins are working around the clock to get this rectified.
August 24 2011
2:30PM EST We are experiencing the same issue as previous days with the jtables (see code snippet below for example) that is not letting us access any of the links to video files stored in the database of their new server.
Forum is still down, and admins are being very tight lipped on the independent forums. The error that they are getting is a Joomla jos-sessions table problem that traditionally has a quick fix (repair the table) or can mean more serious problems (possible replacing the hardrive). Judging by the time it is taking to rectify the situation, we believe the issues experienced by Icefilms are closer to the latter. It will probably be another 2-3 days before things are up and running on the new servers.
August 23 2011:
3:29PM EST
Icefilms.info is still having trouble with their jtables, diplaying an error like:
jtablesession::Store Failed
DB function failed with error number 145
We are therefore unable to access any of the links to video files stored in the database of their new server.
You can access their backups servers here and or at http://vds.icefilms.info until they resolve the issues with the new dedicated host. These are unfortunately now 6-7 day old backups.
Forums are still down, this is quite unlike the icefilms admin to have such a heavy radio silence. We believe that most likely the admins/tech are either extremely busy with non-icefilms matters or have taken an inopportune vacation. It will therefore probably be another 2-4 days before the database is without errors.
August 22 2011:
12:51PM EST
Icefilms.info has moved to their their new dedicated server in the Netherlands so there should be fewer down times. It seems that they are having trouble with their databases though as almost all the tv links return an SQL error. You can access their backups servers here and or at http://vds.icefilms.info until they resolve the issues with the new dedicated host. The backup server is 5 days old unfortunately but it will have to do for now.
We'll keep you posted, forums are down…
August 17 2011: 6:40PM EST The icefilms.info mainsheet is running vry slowly today, and many of the links are not populating properly athey're a day old. The backup site is running pretty smoothly though it's available at:Icemirror. The Ice quick stream feature doesn't work right now but you can still download the file and open it with VLC. We have a quick guide for that here.
August 16 2011:
4:40PM EST Looks like the site has been re-pointed and things are back up and running. If it's not loading for you at this point, delete you browser's cache, restart it and icefilms.info should be visible. Again, if it's still not loading for you, try accessing the site through here: Icemirror.
Cheers!
August 16 2011: 3:35PM EST More server testing trouble today causing the Swiss Icefilms server that pointed at the domain to go down. There is a mirror still available here: Icemirror though load-times are quite high.
August 13 2011: 2:00AM Icefilms is back up and running, again clear your cache if you cant see the site. They are testing servers out so we might see some ups and downs over then next little while. If you try deleting your cache and still don't see the site try accessing it through this link.
Cheers!
August 12 2011: 11:00PM Icefilms is down again, part of a rocky transition to a new hosting service. You can still access it through the http://vds.icefilms.info/ link. It appears that they have made a move to the new host but that they have exceeded processing power or bandwidth usage. Admins are working on it right now and hopefully things clear up soon.
August 11 2011: 6:00PM EST Everything is back up and running properly now on icefilms.info! If your still having trouble connecting, try deleting your cache. Thanks for all your hard work Icefilms admin and techs!
August 11 2011: 12:45PM EST You can still access the working icefilms site as long as you go to http://vds.icefilms.info/ instead of the regular domain. No word yet on when the domain will be pointed properly but one can guess it should be within a day or two considering that the vds sub domain is the fully functioning site and it is on a new server. Cheers!
August 10 2011: 8:45PM EST You can now access the site at http://vds.icefilms.info/, the site should be accessible via the regular url in a little while.
August 10 2011: 5:45PM EST Icefilms is down again today, no doubt just a hiccup in the server migration process. You can still access a 3 day old backup using the new ip address: 46.252.194.223. We'll keep you posted as more details become available.
August 9 2011: 3:27AM EST It looks like the site has been transferred over to a new host and Icefilms has resumed to pump out quality up to date links! Big thanks to all the techs and admins for their hard work these last couple of days.
August 8 2011: 12:05AM EST The site is not publishing any new content but admin have forwarded the icefilms.info url to a 15 day old backup so you can still get at the archives! They are thanking everyone for their patience as they move their services to a different host. We hope everything goes smoothly!
August 6 2011: 4:10PM EST We've finally gotten word from the administration of Icefilms about the recent downtime. Icefilms.info's current hosting provided has received too many complains about website and are giving them 48 hours to remove their content and find a new host. Admins have added that the site will probably be down for a few days while they acquire a new hosting provider and move their information over.
For the next two days, you can still access the archive by going directly to the ip: http://188.121.50.149/.
August 6 2011: 9:45AM EST It looks like you can access an archive of the site from 11 days ago by going directly to the ip: http://188.121.50.149/. The main Icefilms.info site is still down for now but admins are working hard to get the updated site back up!
August 6 2011: 4:18AM EST Icefilms is still down unfortunately. It seems like its traffic related so no cause for concern in the long term.
August 5 2011: 9:39 EST Icefilms is down again unfortunately. It looks like maintenance right now but there has been no word from admin as of yet.
We should add megarelease.net, the usual go to site while Icefilms is down, is moving servers and is unavailable at the moment. Your best bet for new Tv shows for now is Rlslog, it has some pretty annoying advertisements on there though so lets hope for a speedy recovery for Icefilms.info!
July 9 2011: As of 9:00am EST (-5h GMT), all links to mega video and other download sources are broken. Ice films is up and searchable, but there is no way to get to the downloads (at the moment)
July 6 2011: As of 6:37 EST (-5h GMT), the databases have been repaired on icefilms.info and the site is back up. It looks like they were restored from a 4 month old backup so it'll take time to get all the newer links back.Thanks icefilms Admin!
July 6 2011: Icefilms is still down. Techs are still working on fixing the site before they put it back up. According to forum admin at 1:30pm today:
"We are working on the site so it will be AWOL for a while.We have no ETA for the fix."
Again, Icefilms was hacked early afternoon yesterday by someone using the "IceHack3r" screen name.
We'll keep you posted. For now you guys can use Megarelease.net for new TV shows and movies.
July 5 2011: Icefilms was hacked earlier today by someone with the handle IceHack3r. The invader changed the names and dates of all the linked files, all the links still point to where the should. It seems admin has taken the site down temporarily to work on a fix.
June 27th 2011: It looks like things are back up and running on icefilms.info
June 26th 2011:Icefilms is still down today but according to admin the "back-end technical wizards slave away in the background." Hopefully It will be up and running soon. In the mean time, you can check our MegaRelease.net for new TV shows and movies.
June 25th 2011: Ice films was down again early this morning. This is due to a problem with the script they have running on the site. Sometimes it will let you connect, other times it will time out. The admin are working as fast as they can to get it back up. This is not another ddos attack nor anything to do with industry litigation.
We'll keep you posted!
December 10th 2010: Icefilms was down into the early morning due to problems with their hosting. Should be back up and running now.
Don't worry guys, its not for good. The site has experienced several ddos (distributed denial of service) atttacks over the last couple of days. The website keeps fluttering on and off line. Again, nothing to worry about. Sit tight and it should be accessible soon.
Update as of November 12 2010: Apparently a hacker from gamekiller.net forum, using a primitive hacking software called LOIS, brought about the outages. They have nothing to do with law enforcement or movie industry as some have speculated.
Database Error: Unable to connect to the database:Could not connect to MySQL